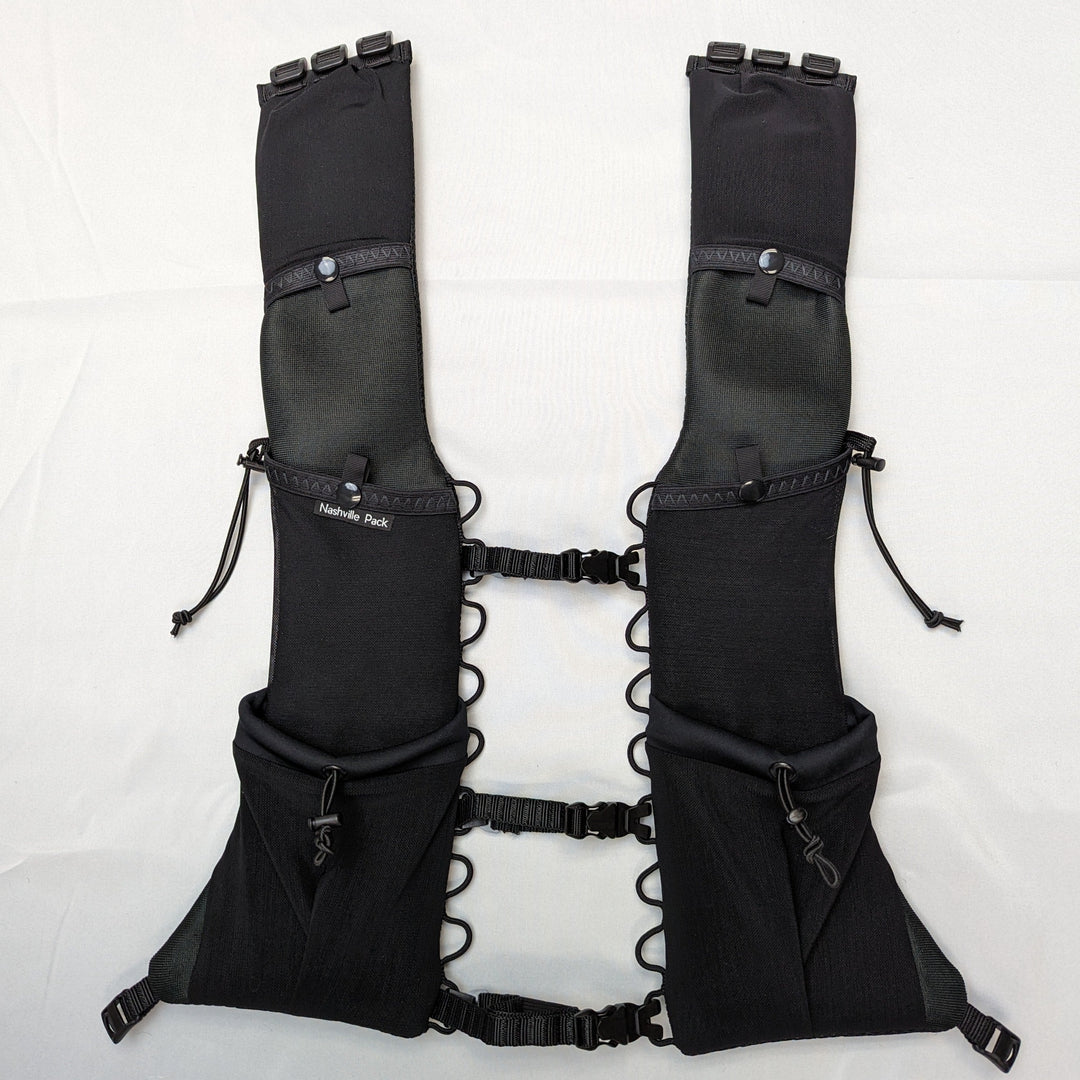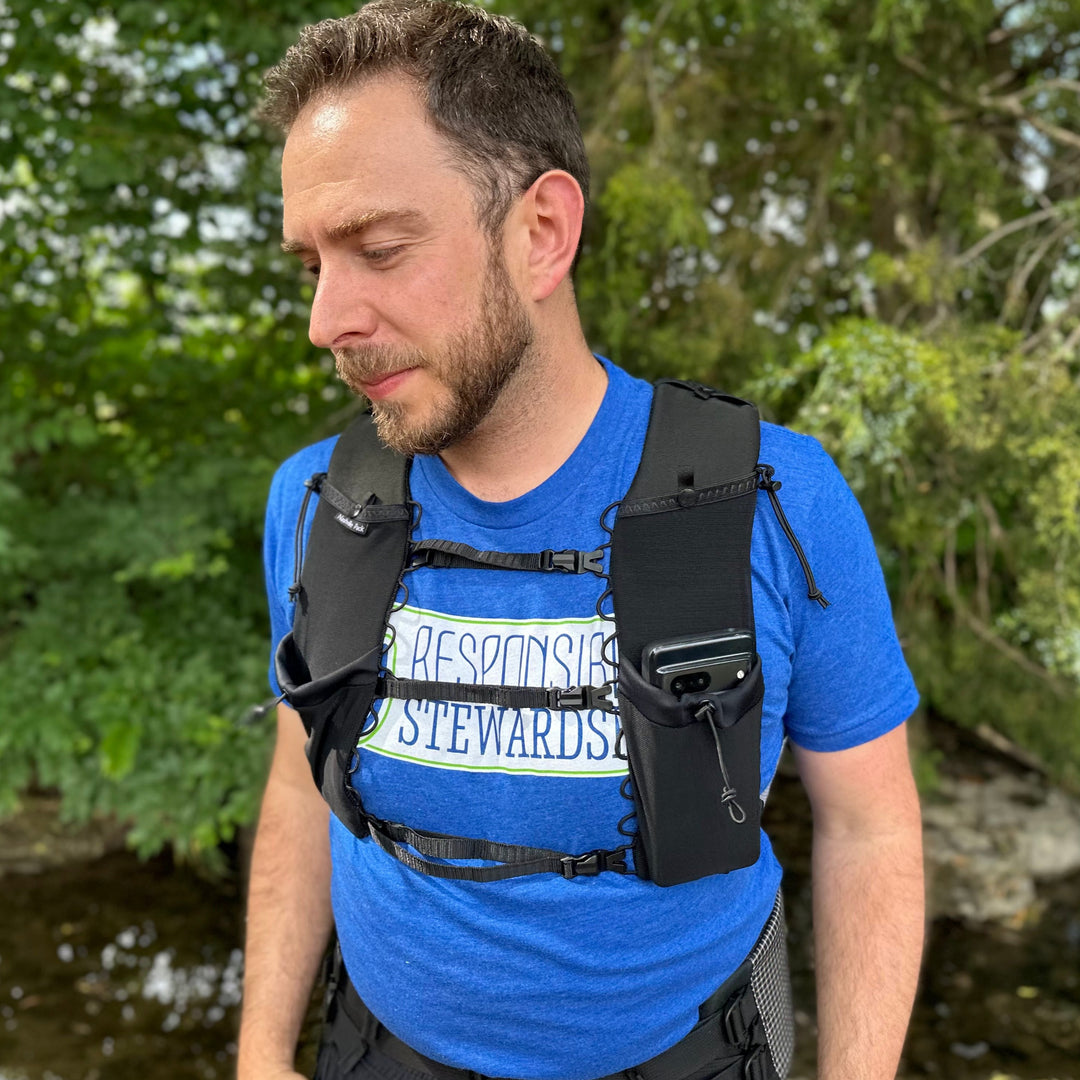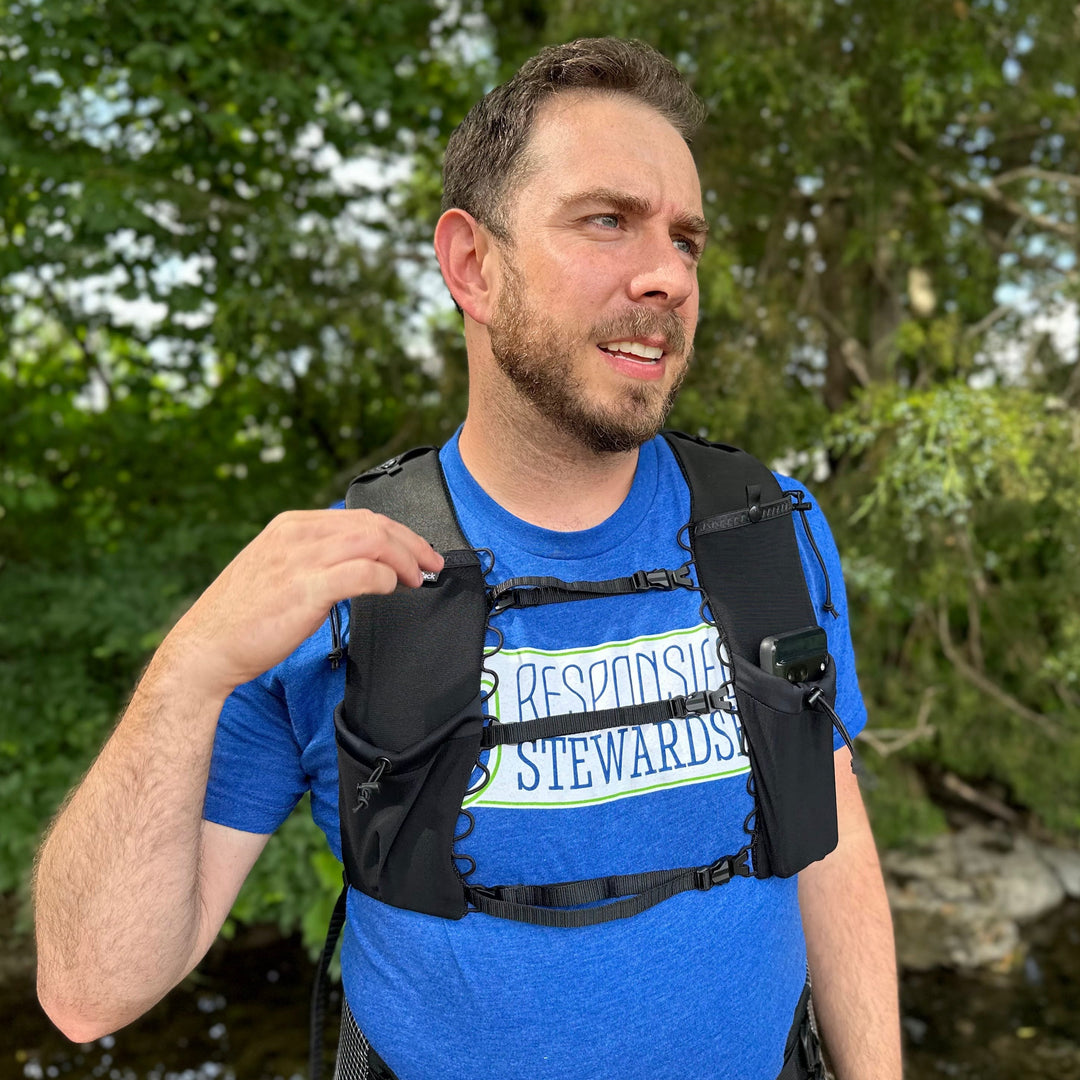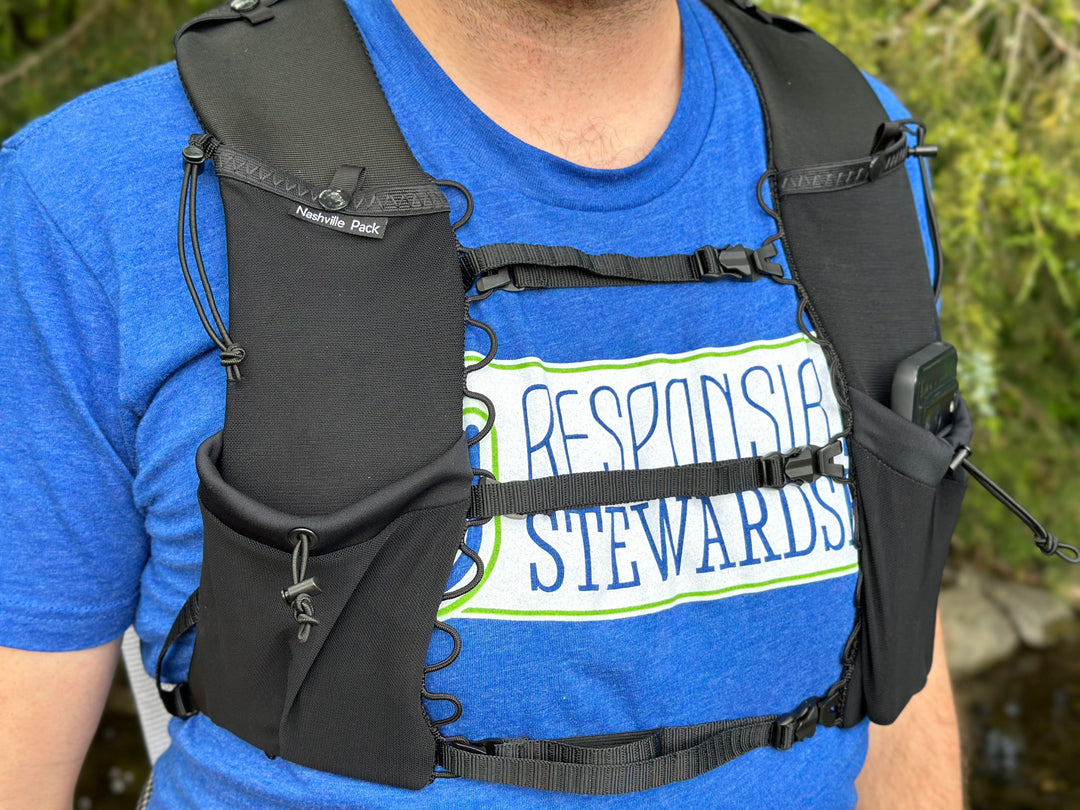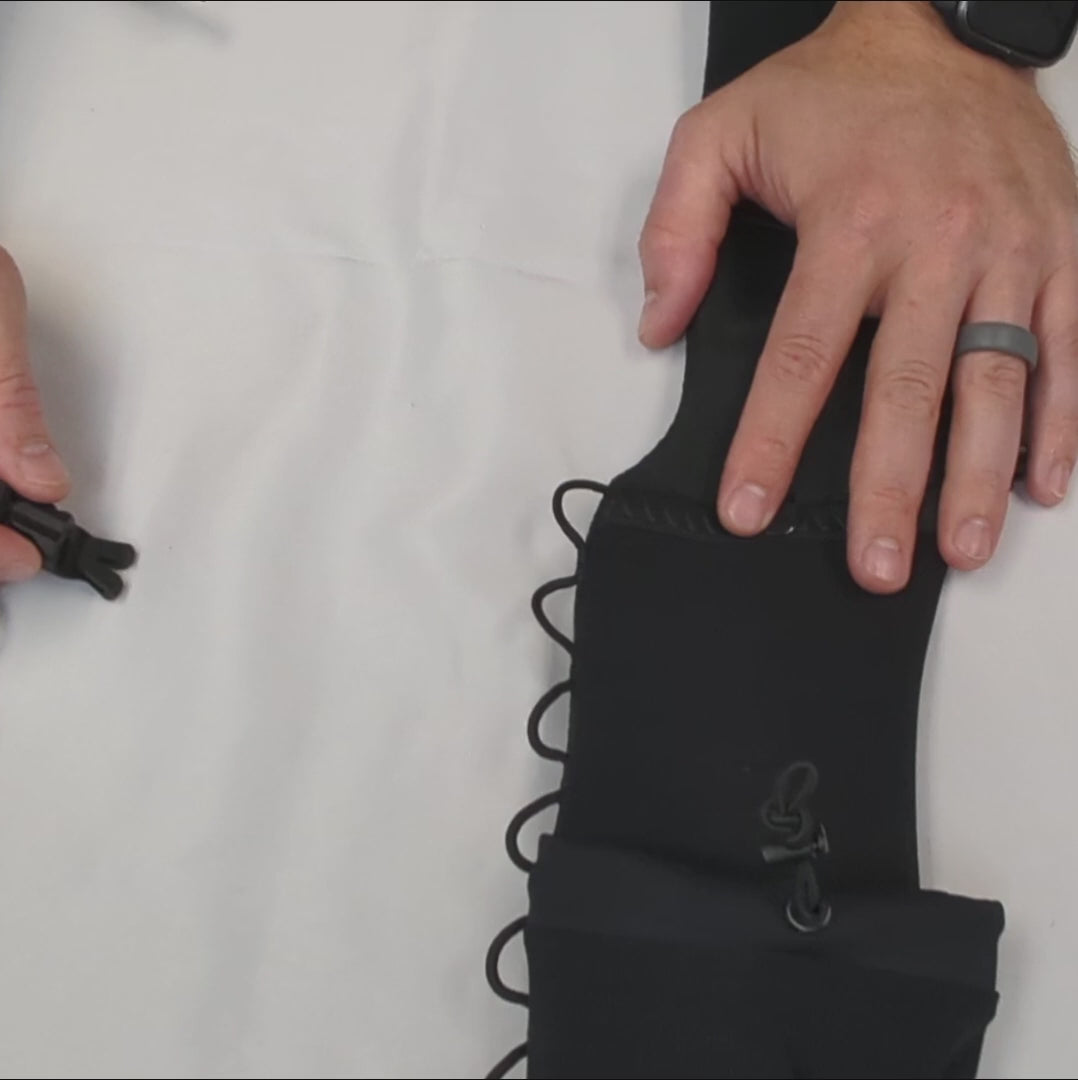 Hybrid Vest Straps
---
---
Size chart
Pack Sizing
Our Cutaway Pack comes in three sizes (Tiempo is one size):
The most reliable way to choose a comfortable pack size is to measure your torso from your C7 vertebra at the base of your neck to the spot on your hips where you would want your hip belt to sit. If you do not plan to use a hip belt, use that as a starting point to determine where you want the bottom of your pack to be. You can size down if you wish for your pack to be clear of your butt and hips. If you do plan to use your pack with a hip belt, please stick to the sizing method above and pick the larger size if in-between sizes.
Also take the following into consideration:
Make sure to stand up straight while measuring.
Use a flexible measuring tape or a string (make sure it's not stretchy!) for a more accurate measurement.
If you have friends, make one of them help you.
If you like wearing your pack low with straps loose, you might want to size up on straps and down on pack size.
If you are between sizes and anticipate your pack being relatively empty much of the time, size down.
Shoulder Strap Sizing
Our straps come in four sizes:
16.0in / 41cm
17.5in / 44.5cm
19.0in / 48cm
20.5in / 52cm
The best way to determine your strap size is to take a measurement along the path of the strap, then select the size that more closely resembles your measurement. When in doubt, go up a size. If you need a size that is larger or smaller than what we currently offer, please let us know by emailing us at contact@nashvillepack.com.
Please follow these steps when taking your strap measurement:
Stand up straight with your back against the wall. 
Find the base of your sternum and imagine a horizontal line traveling across your rib cage. The most comfortable place for the bottom of your straps should fall within an inch or two of this line.
Simulate the line of pressure at the bottom of the straps by pressing down with the side of your thumbs. This should help you determine the most natural/comfortable place for the bottom of the straps to ride.
With a measuring tape or string, measure from this point up over the middle of your shoulder (following the path the strap will take), and to the wall behind you at the same height as the top of your shoulder.
Hip Belt Sizing

Our hip belts come in three size ranges:

Small: 26" - 33"

Medium: 33" - 41"

Large: 42" - 48"
Measure your waist at the point where you would wear your hip belt. DO NOT use your pants size! This will not give you an accurate number. If you are between sizes, going to the larger size will give you extra padding without going too close the the minimum size the belt can accommodate. Once you receive your belt, follow the instructions in the video above to set up your belt and get it properly adjusted. 
Compatible with any of our Packs, our hybrid vest straps are designed for a more balanced load transfer and upfront water access. Made from two layers of breathable mesh, they conform to your body while transferring the load uniformly across the shoulders and torso. Six total strap pockets allow for easy access to snacks, small items, and soft flasks or 1L water bottles. 
Our strap attachment system allows for some adjustability in the length of the straps and the width between them and also makes it possible to replace worn or damaged pieces independently instead of buying a whole new pack.
If you need straps that are shorter or longer than our standard sizes, please email us at contact@nashvillepack.com and we will do our best to accommodate you.
16.0" Vest - 4.7 oz/134 g
17.5" Vest - 4.9 oz/139 g
19.0" Vest - 5.0 oz/142 g
20.5" Vest - 5.1 oz/145 g
Standard Sternum Strap - 0.3 oz/9g
Elastic Sternum Strap - 0.4 oz/10 g
*All weights are approximate - due to the handmade nature of our products, weights made vary.