Step 1: add a pack body to your cart.
Step 2: select your straps.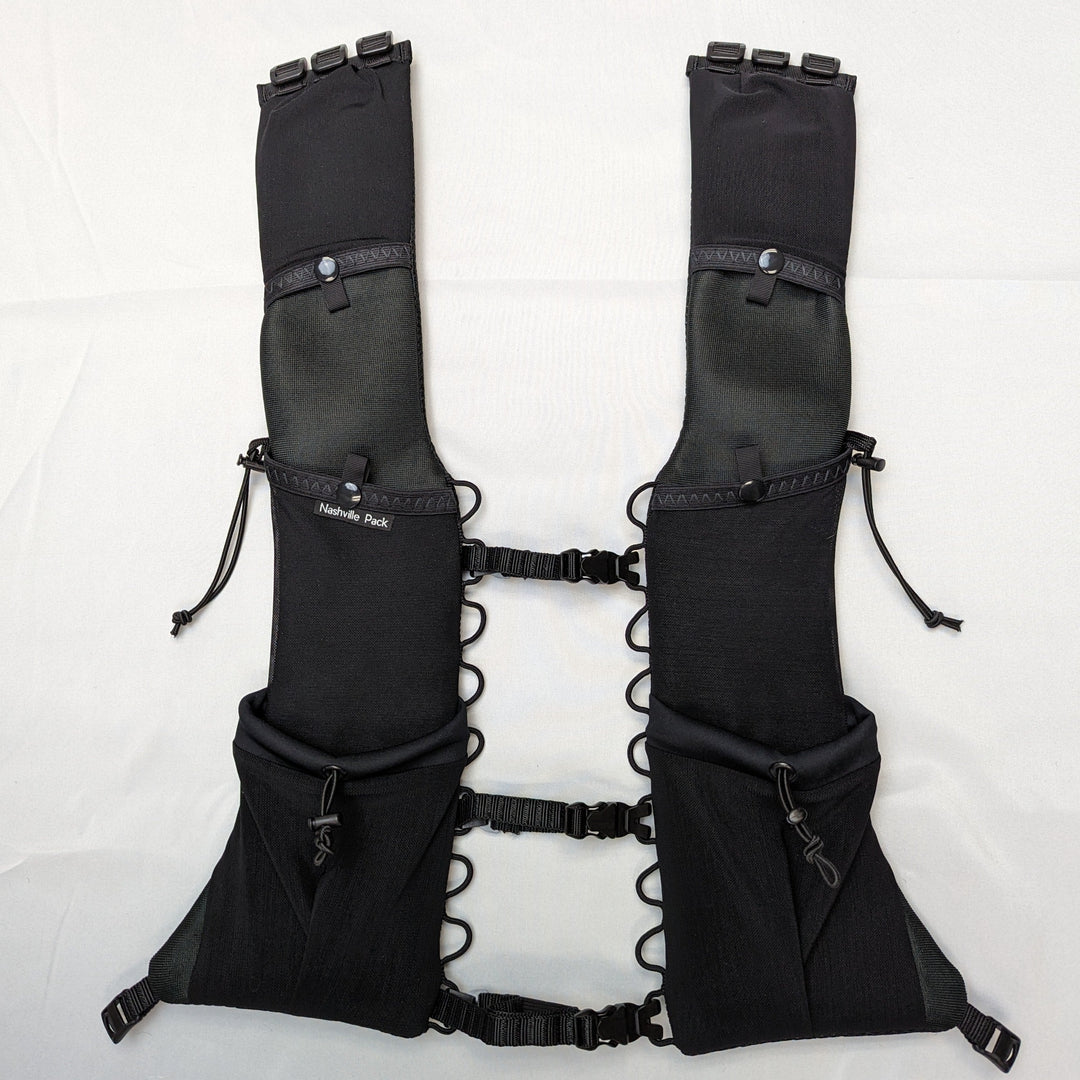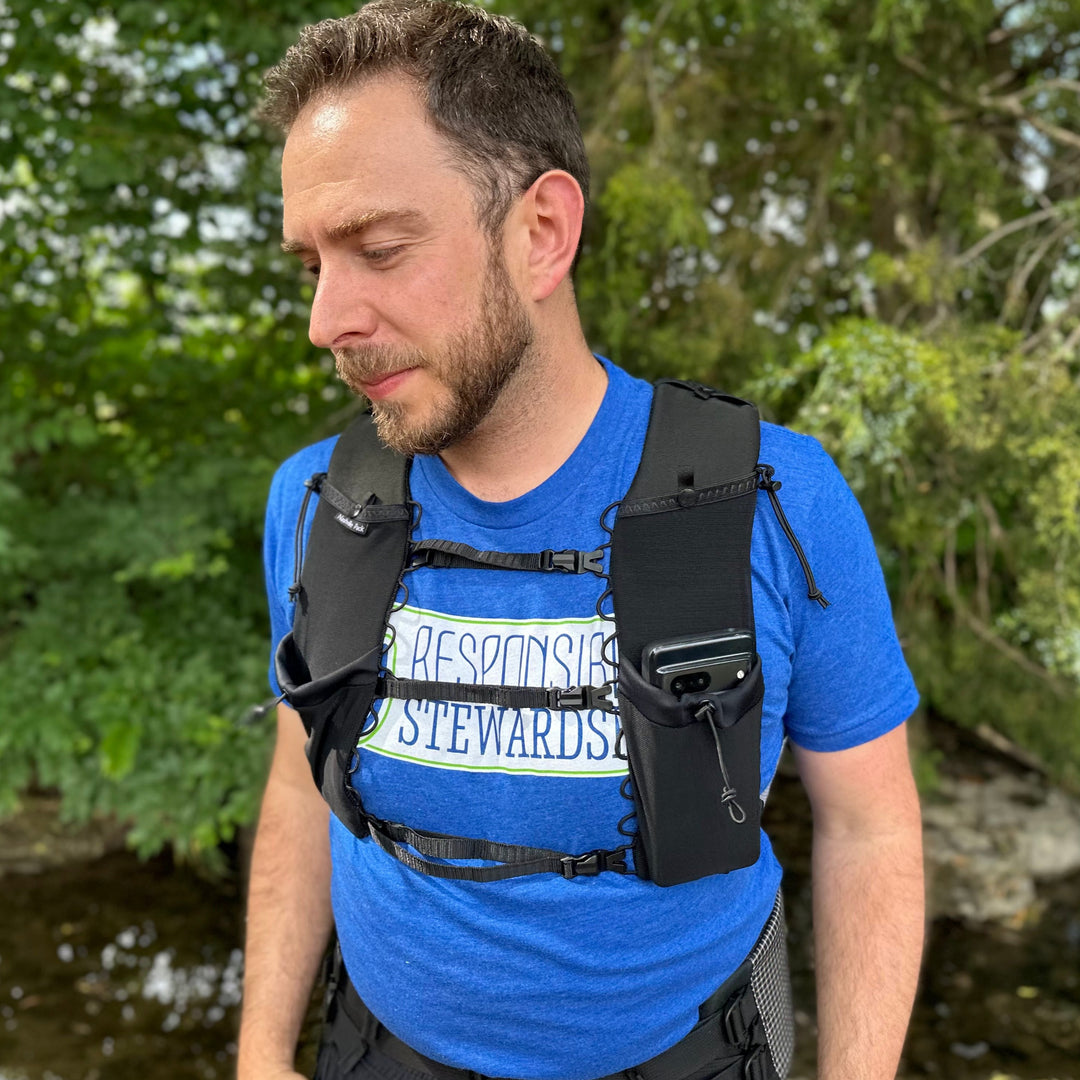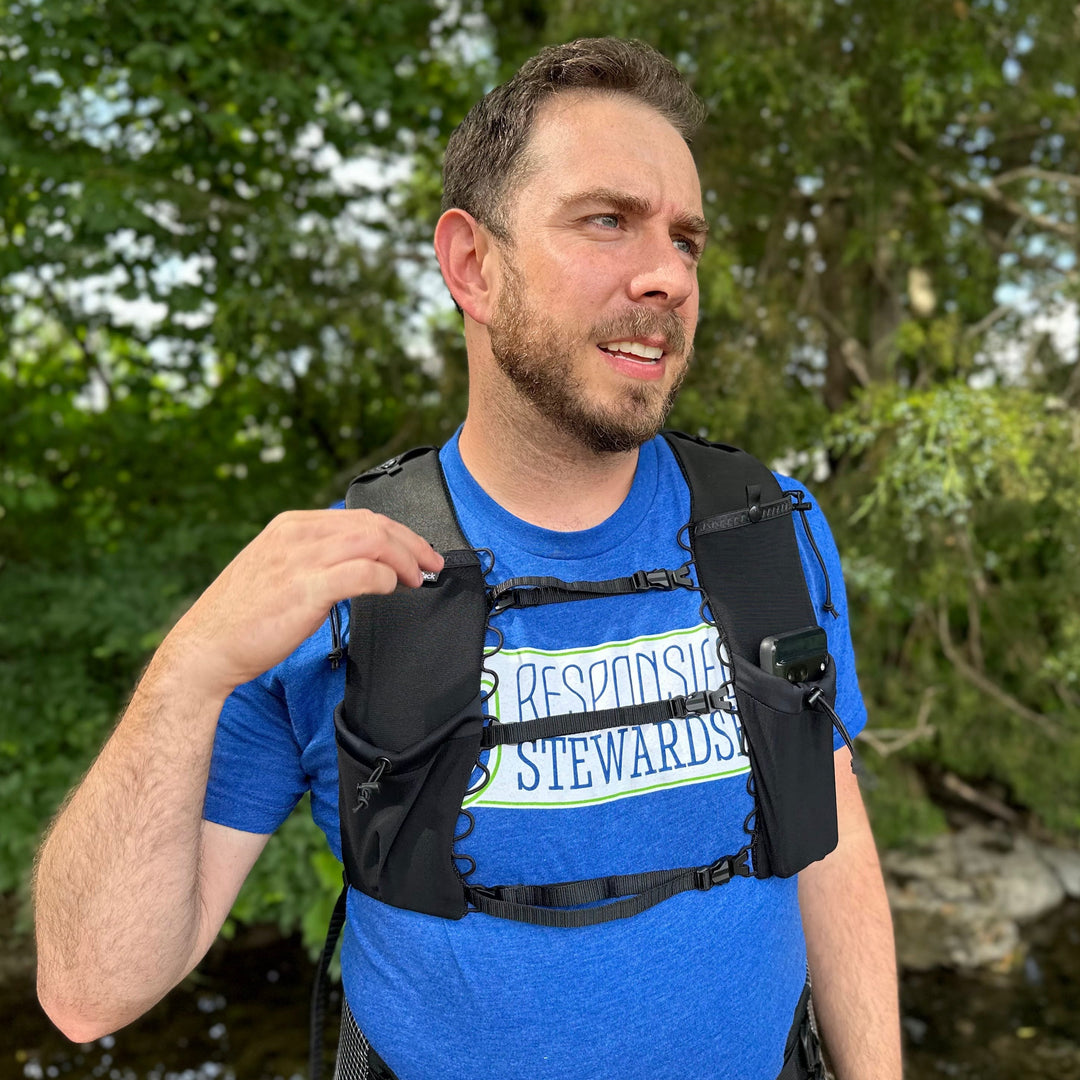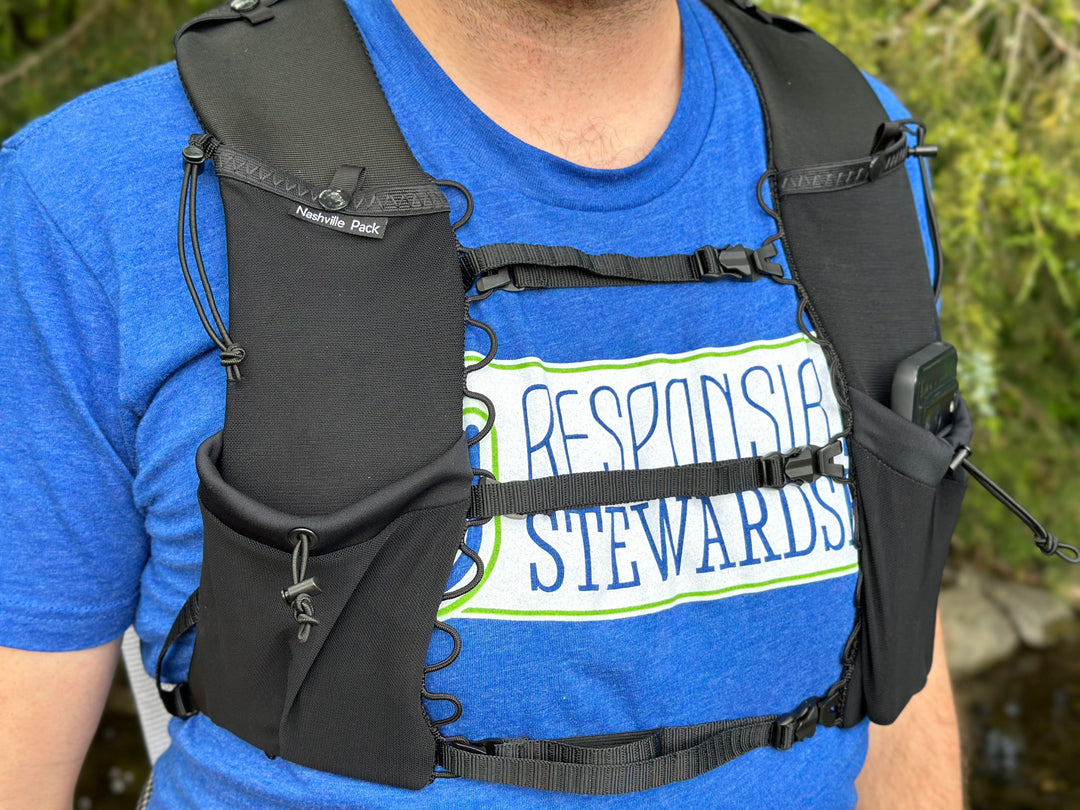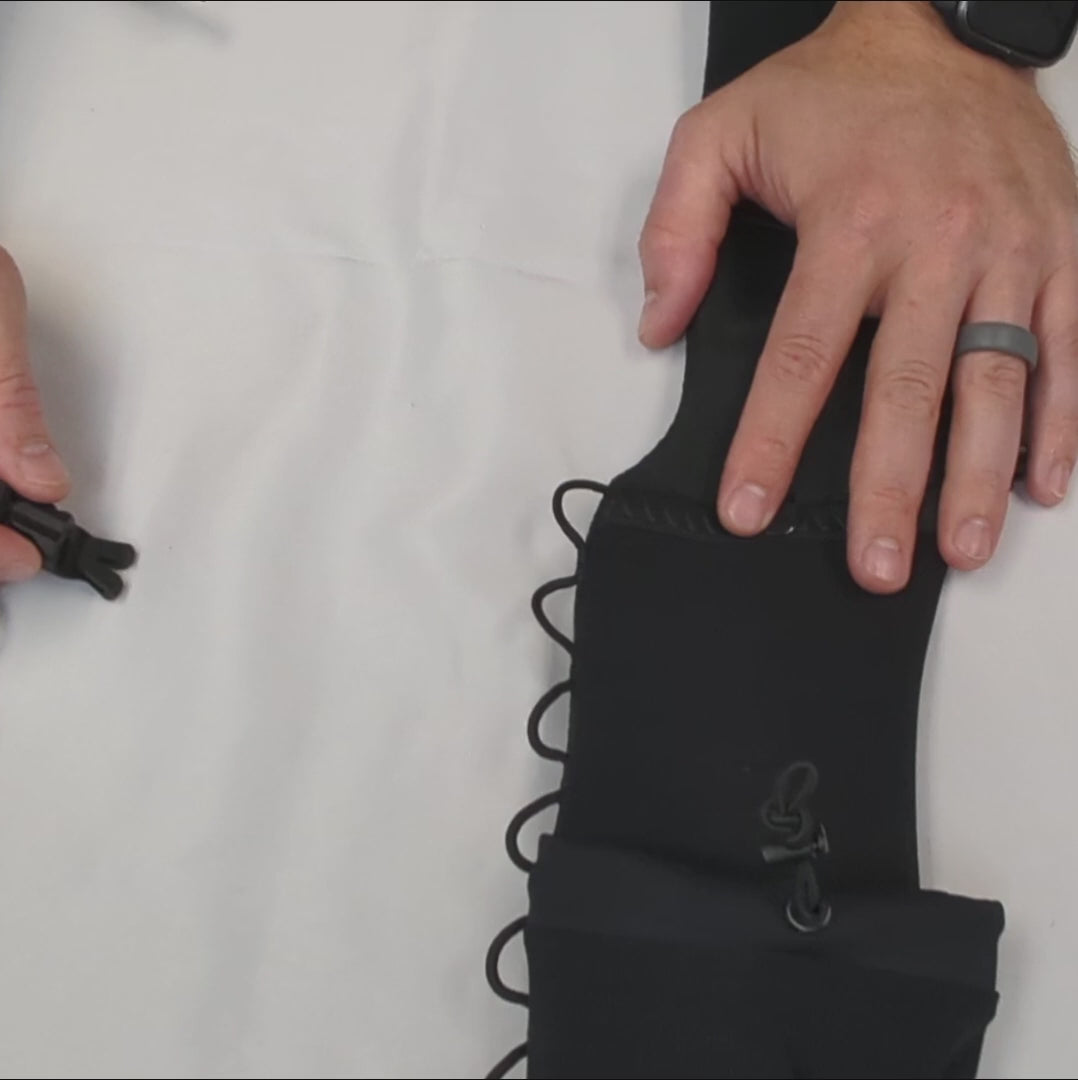 Great running pack
I've been using the stock Tiempo for about 9 months, ranging from relatively short trail running outings, overnight fastpacking, and multi-day trips where I don't need a shelter and quilt.
I find the volume a bit small for overnight fastpacking, but it is doable for a stable weather window in good conditions if I bring only the bare minimum. My quilt is the limiting factor, so perhaps those with super small sleep systems can make this pack work better for an overnight.
I most recently used this pack for a 9 day hut-to-hut trail running trip in the Swiss Alps. It was absolutely perfect. Super easy to access what I needed on the move without taking off my pack, and just the right volume for packing some layers, a change of clothes, first aid kit, sleeping bag liner, electronics, and food without struggling to cram everything in. The bottom pocket is great for bars and small snacks, no problem with things falling out, and very easy to access while on the move. The upper pocket is great for stashing a wind layer, a sandwich, cheese/sausage, and will fit all of this stuff at the same time if needed.
This pack runs very well for the volume. I find it has less bounce than similarly sized packs (Black Diamond's "Distance" packs, for instance), but that could just be my own stride. If you are used to a Cutaway, this pack is not just a smaller iteration: the Tiempo rides higher and closer than the Cutaway, and is therefore a lot more runnable. It does compress down fairly well using the bungie system on the top pocket and the optional side compression straps.
No issues with durability or craftsmanship, this is well built, and reasonably sturdy considering the weight. I am starting to see some wear on some of my strap pockets, but I had been using those straps on a Cutaway (they swap over in 2 minutes or less) for some time previously, and am not all that careful with my gear.
A fantastic and unique pack - Nashville Packs knows their stuff!!
I took the Tiempo on a 27 mile day hike today, and WOW. It's an amazing and extremely comfortable pack. The straps are thick and soft and hug your body so well that there's no shifting around when running. The little pack sits up high which I found to be very comfortable and I was able to reach snacks from the lower pocket and put my InReach in the higher one. By the end of my trip I didn't have any sore or chafed spots at all. Nashville Packs is definitely on to something and I highly recommend this pack to anyone.
Best fastpack on the market
This is technically a review for both the Tiempo and the Cutaway. I'll never use another ultralight pack again. The ease of access to nearly anything on the go without stopping, the comfort, the design, the pockets, etc - they've nailed it. The folks at Nashville Pack are revolutionizing the ultralight backpack industry. Once you wear this pack, you'll never go back. The Cutaway can fit nearly anything in it or on it (if you're a UL backpacker) and the Tiempo is simply just magic - best fastpack there is.